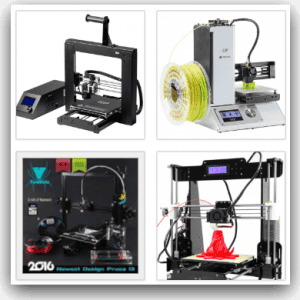 $300 3D printers are apparently all that people are asking about in the Facebook groups so I thought I would write this up to stop having to repeat myself 🙂
Word of warning, all of these printers have caveats, downsides, compromises, and limitations! You are basically trading money you saved for additional time spent, and potentially, future money in upgrades.
Don't expect an Ultimaker when your budget is at the extreme entry-level.
I already wrote recommendations for different categories of 3d printer, including budget, but this list is for specifically the $300 budget level!
OK, on with the list … [Read more…]